Join us for our 10th Annual Prairie Day, Saturday, September 9, 2017 at the Alderville Black Oak Savanna
Well it's been a long, hot, dry summer, with days of weed pulling, field mowing, native plant planting, vegetation monitoring, and praying for rain. And now it's time to celebrate, and to give thanks to the community, our volunteers and partners for your ongoing support in knowing, conserving and restoring tallgrass prairie and savanna ecosystems across the Rice Lake Plains!
We hope you can join us for a celebration of these rare and special environments. Our 10th Annual Prairie Day is a family friendly event that includes guided hikes, workshops, entertainment, children's activities food and fun! Admission is by donation. Please no pets. For more information, or for vendor and volunteer opportunities, see our website http://aldervillesavanna.ca/eventstours.html#MBD.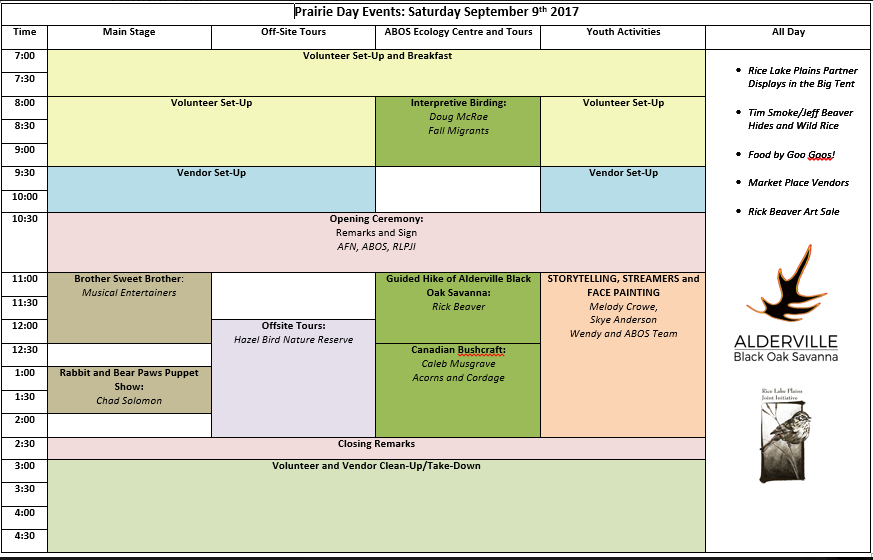 Todd Farrell
Coordinator, Conservation Biology, Ontario Region – Central
Nature Conservancy of Canada
T: 705.749.1806 | C: 705.761.6500