Stuart Anderson
EVC Placement
On Saturday, September 22, 2018, I was pleased to attend the 11th annual Prairie Day hosted by Alderville Black Oak Savanna (ABOS). The event was well attended and had all kinds of activities in which to take part and learn. Bird banding, nature walks, and art displays were just a few of the things kids and adults alike could observe and participate. The weather held out, making it a great day of connecting with nature in the great outdoors.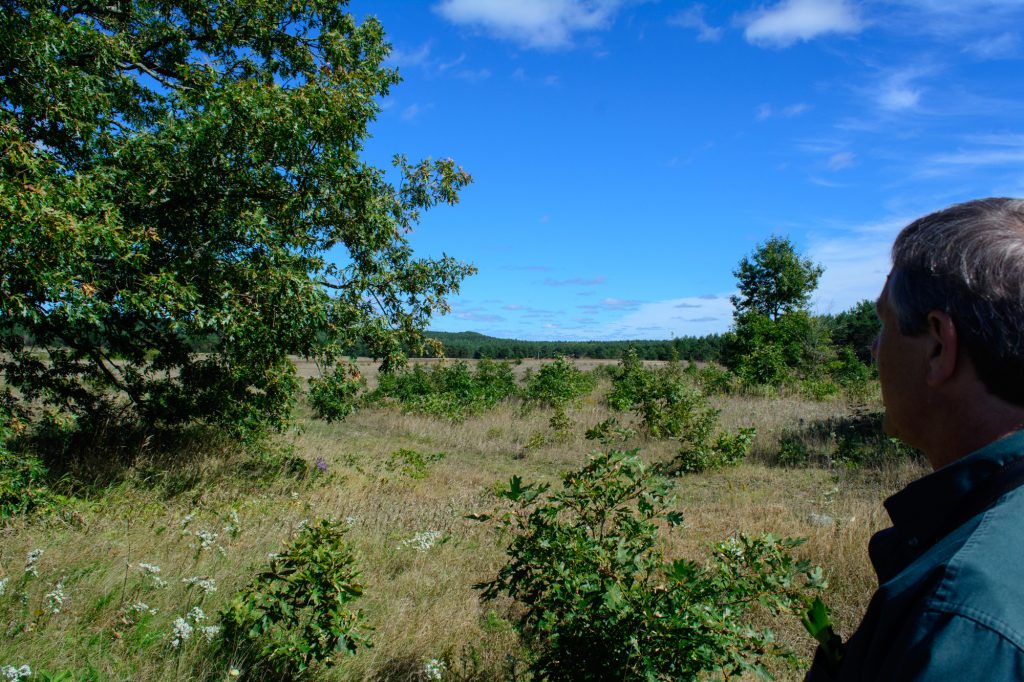 I arrived just after 9am while they were still setting up and I immediately headed down to where they were banding birds. I have been aware of bird banding for years, but I have never actually seen it happen. Elizabeth and Roger Kellogg have been doing this for decades; they seamlessly gather, record, and band the 22 birds they collected that morning. When I got to the table, Roger soon emerged out of the bush, bringing with him a number of birds he had collected in sacks. Once they were most of the way through recording them, he left again to see what else had flown into the nets they had set up. I followed him in and saw how they were collecting the birds. Nets had been set up along paths, about 8–10 feet in height. It took some time to get some birds out the net since they continuously struggle and tangle the net; others were easier since they get caught and just relax. What a great experience!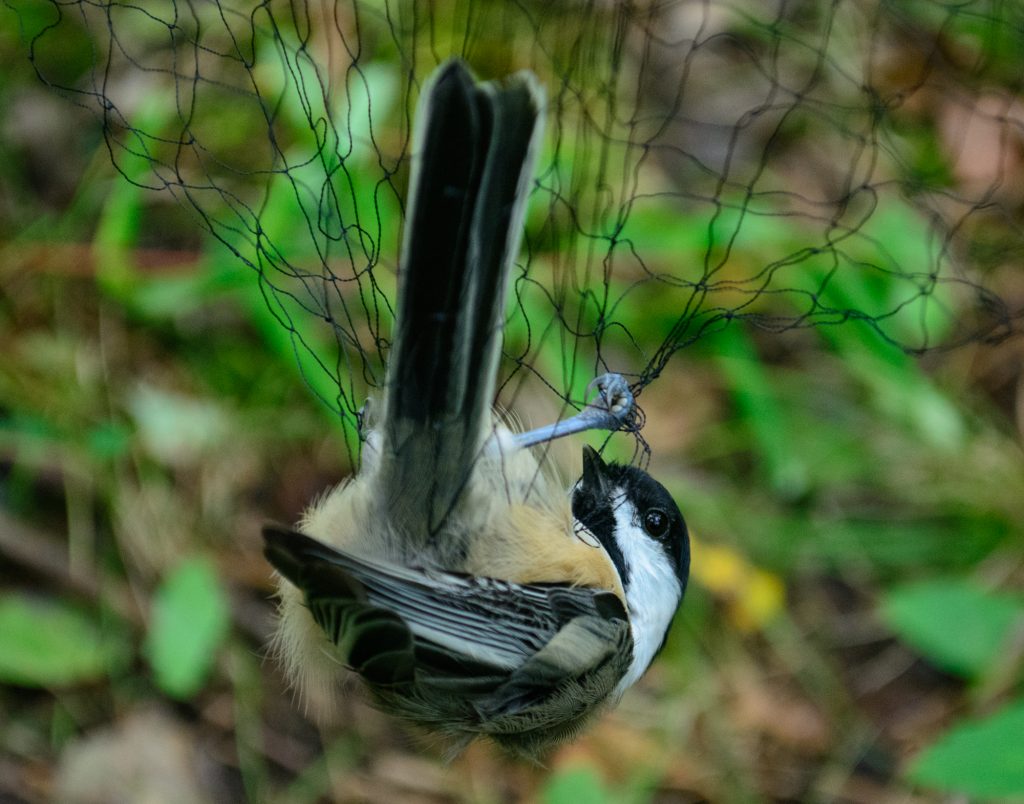 Once the event was officially underway, I walked around the event grounds to see what was going on. Various booths showing and selling artistic pieces, a tent with displays, and a cool "parade" of giant puppets presented by Ah! (Arts & heritage). This group had gathered donated recycled materials and made large puppets that they put on and then walked around the grounds. Interestingly enough, the design came from a retired engineer. Plastic bottles, a crutch, and paper-mache made up the creations and were quite the spectacle for the kids attending the event. Set up took some time, but once they were out, the kids couldn't get enough, they even came up with a name for the mantis: Montel Mantis.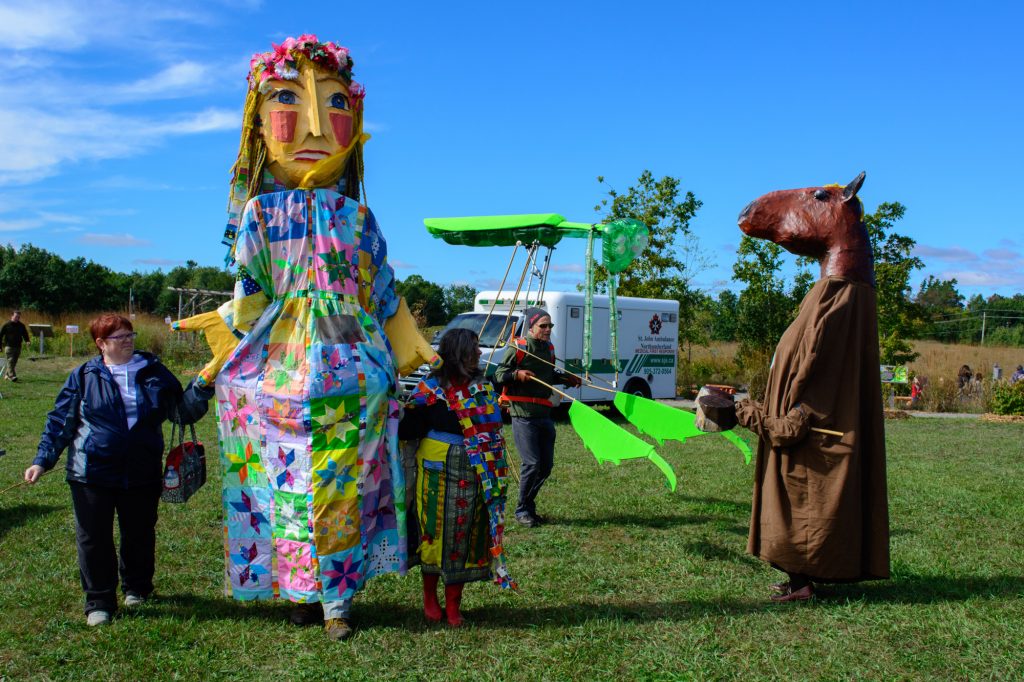 The last part of my time there was spent at Hazel Bird Nature Reserve. Mark Stabb and Val Deziel, representatives from Nature Conservancy Canada, gathered a group and we got on a bus to head over. Once we arrived, Mark and Val took turns describing the different spaces on the reserve. One of the first details they described was Hazel Bird herself who set out to help the bluebird population by setting up houses for them. This idea has spread to help restore the entire environment which include prescribed burns and removal of invasive species such as scotch pine and knapweed. Hazel Bird Nature Reserve is a great environment for the public to explore and learn about and we all had a great time on our little tour.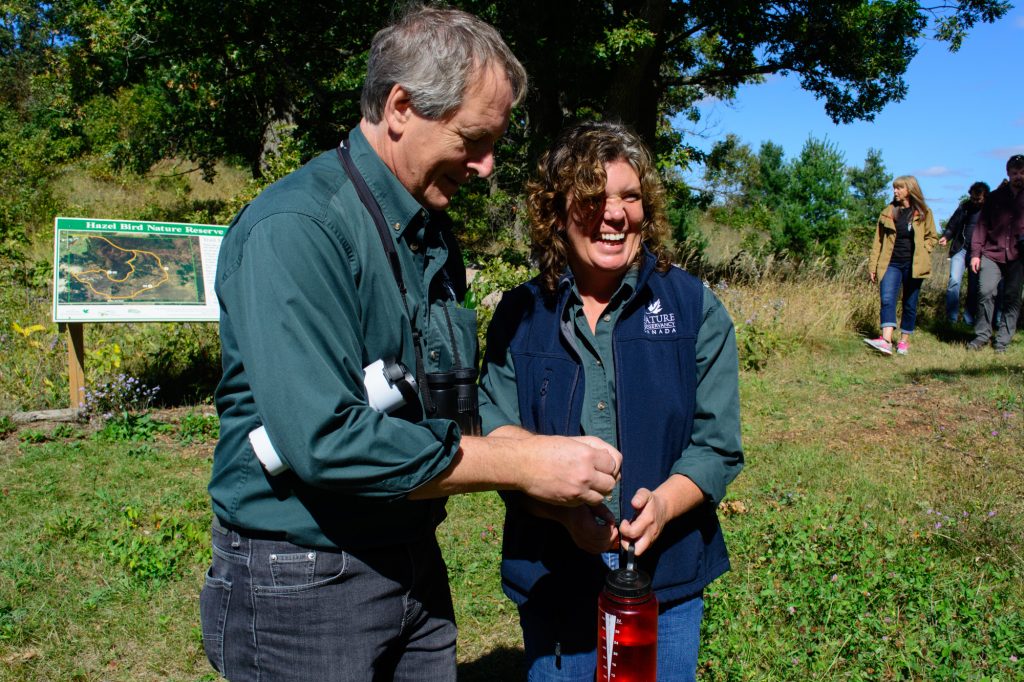 Prairie Day was a big success and everyone had a lot of fun there. I got up close and personal with the birds, puppets, and nature itself. There's so much that is done to help places like the Rice Lake Plains and Alderville Black Oak Savanna, and citizen aid can benefit that. Get in touch with ABOS, NCC, or go visit Hazel Bird Nature Reserve to see how you can help with restoration efforts.