LAKE OF THE BURNING PLAINS: Alderville Black Oak Savanna
July 18, 2019
@
10:30 am
–
12:30 pm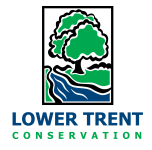 The Alderville First Nation Black Oak Savanna is situated on the edge of the Oak Ridges Moraine near the southern shores of Rice Lake. The area is home to the largest intact tract of native tallgrass prairie and oak savanna habitat left within the Rice Lake Plains. Learn about the conservation efforts used to maintain and protect this rare habitat and its biodiversity. Event offered in partnership with Alderville Black Oak Savanna and the Quinte Field Naturalists.
REGISTRATION REQUIRED. Maximum 30 participants.
Register with Ewa Bednarczuk, Ecology & Stewardship Specialist, at ewa.bednarczuk@LTC.on.ca, or 613-394-3915 x 252.
For more information contact Lower Trent Conservation at 613-394-4829, or by email at information@LTC.on.ca
Donations gratefully accepted to help us continue to offer these unique outdoor learning experiences.
Part of Discovering Our Watershed (PDF).
Lower Trent Conservation
(613) 394-4829