SEED COLLECTION WORKSHOP: Goodrich-Loomis Conservation Area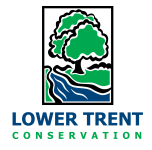 Help collect native tallgrass seeds to be used for future plantings at the restored prairie and savanna site. Make a seed bomb to take home. Event offered in partnership with the Nature Conservancy of Canada.
REGISTRATION REQUIRED.
Register with Ewa Bednarczuk, Ecology & Stewardship Specialist, at ewa.bednarczuk@LTC.on.ca, or 613-394-3915 x 252.
For more information contact Lower Trent Conservation at 613-394-4829, or by email at information@LTC.on.ca
Donations gratefully accepted to help us continue to offer these unique outdoor learning experiences.
Part of Discovering Our Watershed (PDF).
Lower Trent Conservation
(613) 394-4829