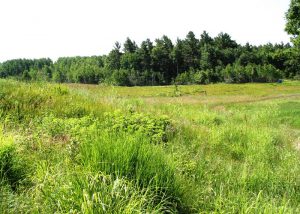 Did you know that the prairie and savanna once covered 222 million acres of land across Central Canada and the USA? This was an area almost equal to the total land mass of Ontario. And today, with less than one percent of this grassland habitat remaining, it is one of the world's most endangered ecosystems.
The land was covered with tall grass prairies and oak savanna, dominated by Black and White Oak. Grasses like Big Bluestem, Indian Grass and Switchgrass grew more than two metres high and a diverse range of wildflowers blossomed.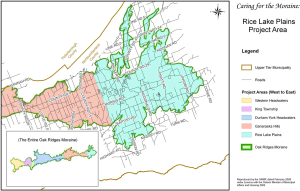 In Northumberland County, the Rice Lake Plains is an area of approximately 100,000 acres of land located at the eastern end of the Oak Ridges Moraine, southeast of Peterborough.
The prairies have become fragmented and the partners of the Rice Lake Plains Joint Initiative are working together to try to restore some of this precious ecosystem. The Alderville Black Oak Savanna plays a big role in this. Learn more here.
In addition, one of our objectives is to work with the schools in the area to create an awareness of the importance of the Rice Lake Plains, habitat for many species which, without it, are at risk, including the Eastern Hog-nosed Snake (left), the Red-headed Woodpecker (centre), and the Monarch Butterfly (right). Learn more about Species at Risk, Invasive Species, and see what others are writing about the Rice Lake Plains on our Blog.
Wondering about the smoke in the air? Before you call the fire department, learn about Prescribed Burns.
Are you a landowner in the area? Check out what resources we have available.